So, I've decided to get another piercing. I just can't decide where. Help?
A) Tongue. Pros: Awesome but ~subtle. Most people don't notice tongue rings unless you show them or stick your tongue down their throat. Cons: I feel like it would be too much in the mouth area, since I already have a lip ring. Also I have this irrational fear that one of the balls is going to come loose and I'll choke on it.
B) Nostril. Pros: It'll go really well with my lip ring, plus it's more ~conventional and small so it's less likely to offend potential employers and stuff. Cons: I think my nose is too big to look good with a stud.
C) Industrial. Pros: They look awesome and I've wanted one since I was 14. Cons: Idk if it's possible since I've stupidly already pierced that area a whole bunch of times and then allowed the holes to close, so the cartilage has most likely healed weirdly. I can feel little bumps and shit there.
D) Medusa, Pros: One of my favorite types of piercings, they look awesome. Cons: Again, too much in the mouth area and I don't think my lips are big enough to ~work it.
E) Nose bridge. Pros: Also one of my favorite types of piercings, and I think it would look really good on me. Cons: I feel like it might get annoying as fuck, plus it's a surface piercing, so there's a high risk of rejection (which it might be since my belly button ring was) and it'll probably leave ugly scars.
F) Monroe. Pros: I think it would look good with my lip ring. And it's pretty. Cons: The risk of it damaging my gums is pretty high. Plus I don't really have pretty enough skin to pull it off.
G) I should just not fuck my face up any further and leave it as is. Pros: No risk of, you know, fucking my face up. Also this is my moms favorite option, but that's not necessarily a pro. Cons: Boring. And leaves me without another piercing.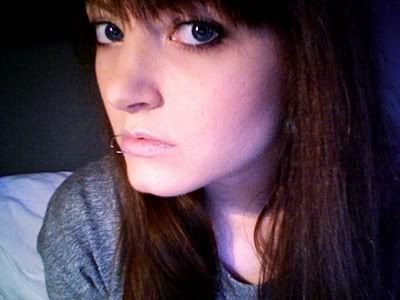 What do you guys think?
Current Mood: contemplative